This article will provide instructions on how to configure a static IP address on your NAS device. A static IP address is needed if you will be making the appliance accessible from the internet. By default the NAS device will get an IP address from your networks DHCP server, this address can change which would make accessing from the internet impossible. In order to be able to access the NAS from the internet, ports need to be opened on your router.
Supported Devices
NAS326
NAS520
NAS540
NAS542
Manual IP Setup
Access the NAS WebUI and open the Control Panel app. From this menu go to Network → TCP/IP and on the General Settings tab set the DNS server to a manual setting and provide a server entry, public or local DNS server entry will do.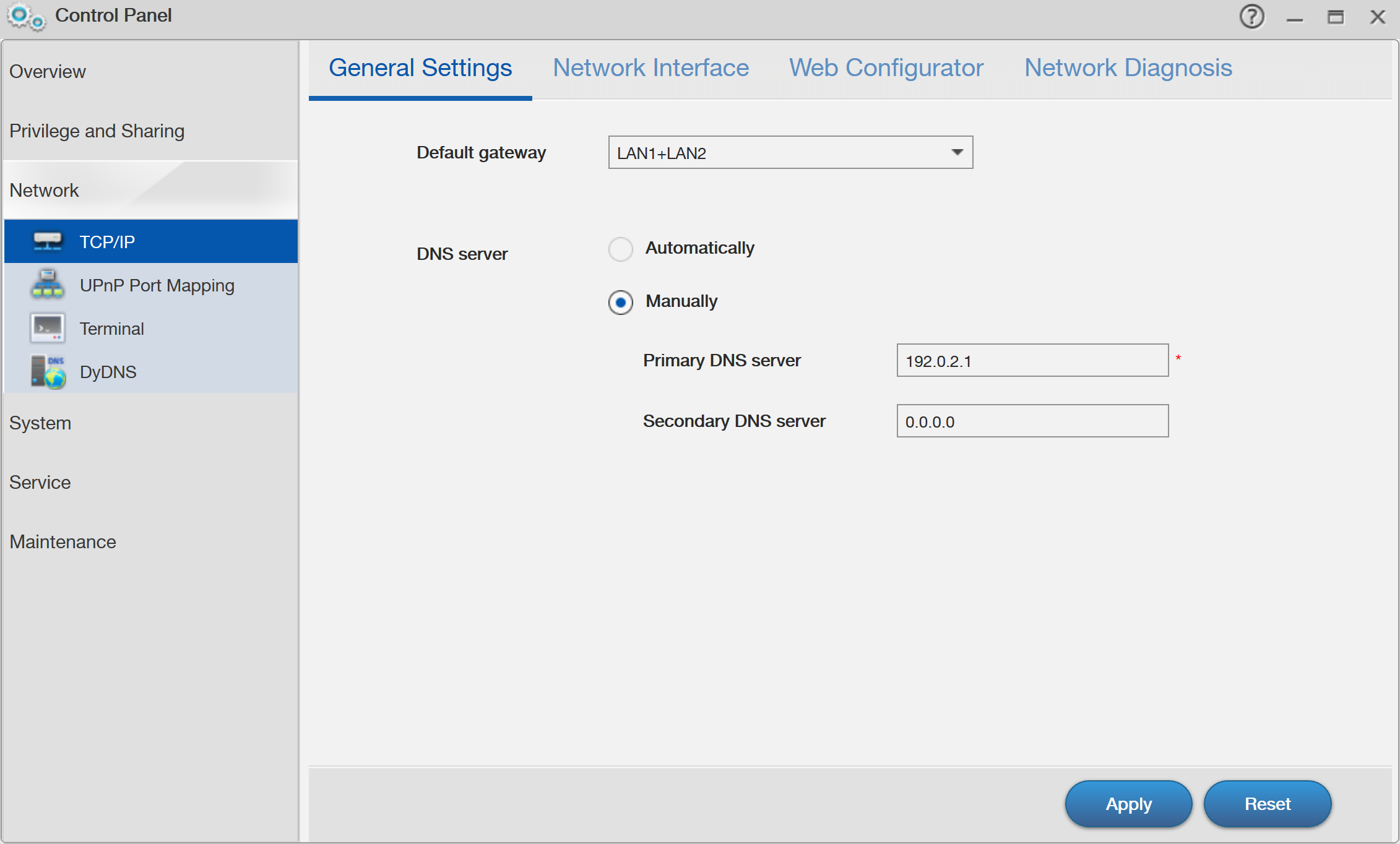 Click on the Apply button to save the setting.
Once the manual DNS setting has been configured, click the Network Interface tab and edit the desired LAN interface (depending on NAS model you may have dual LAN connections). Select the manual IP address setup options for the interface (using IPv4/IPv6). Enter the IP address, subnet mask and gateway address the NAS will use on your local network.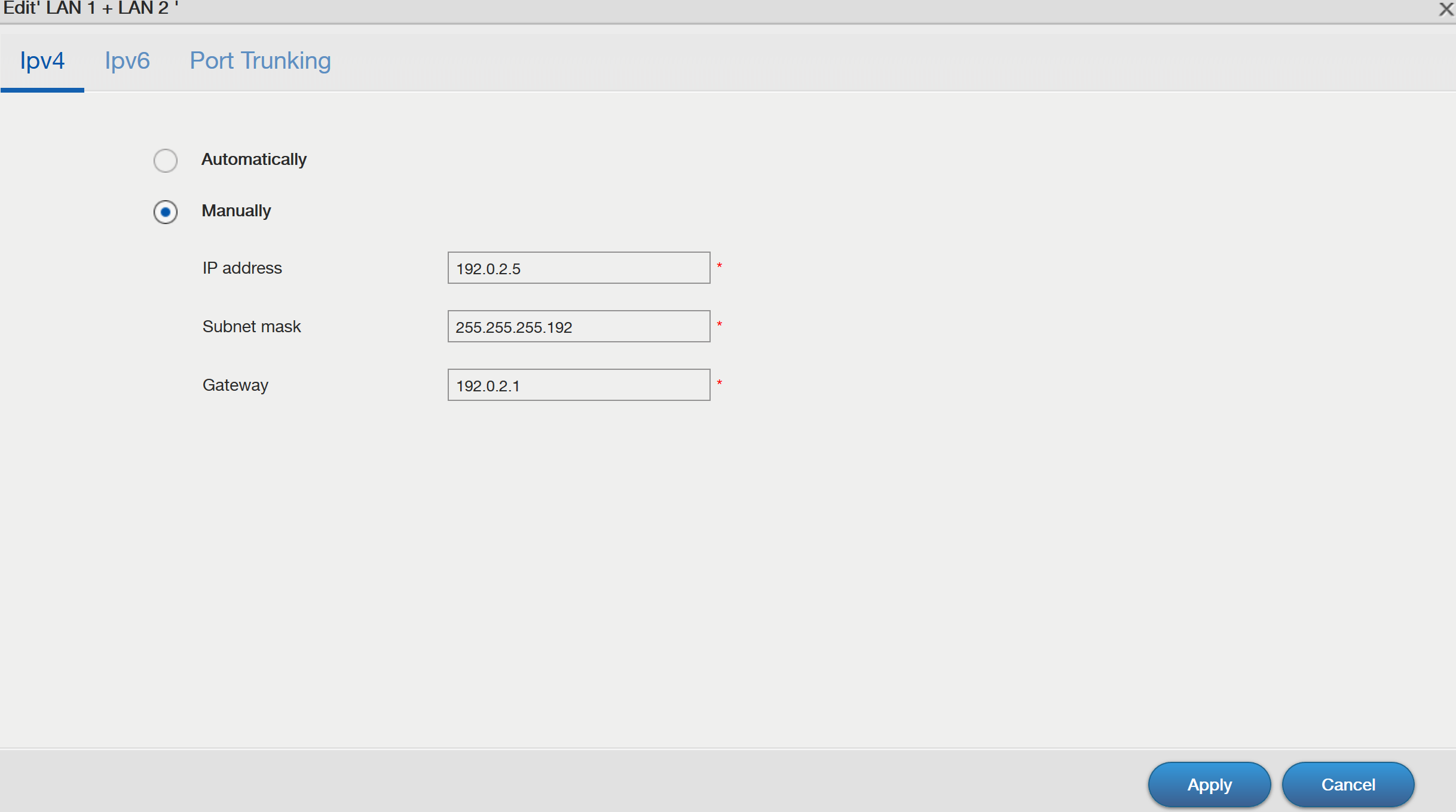 Click on the Apply button to save the IP settings.