This article will go over the configuration setup to connect the USG FLEX with Nebula CC. This will only work on USG FLEX appliances running 5.00 firmware or later. This process must be done on site, never remotely.
Configure Nebula CC
Register USG FLEX in your Nebula organization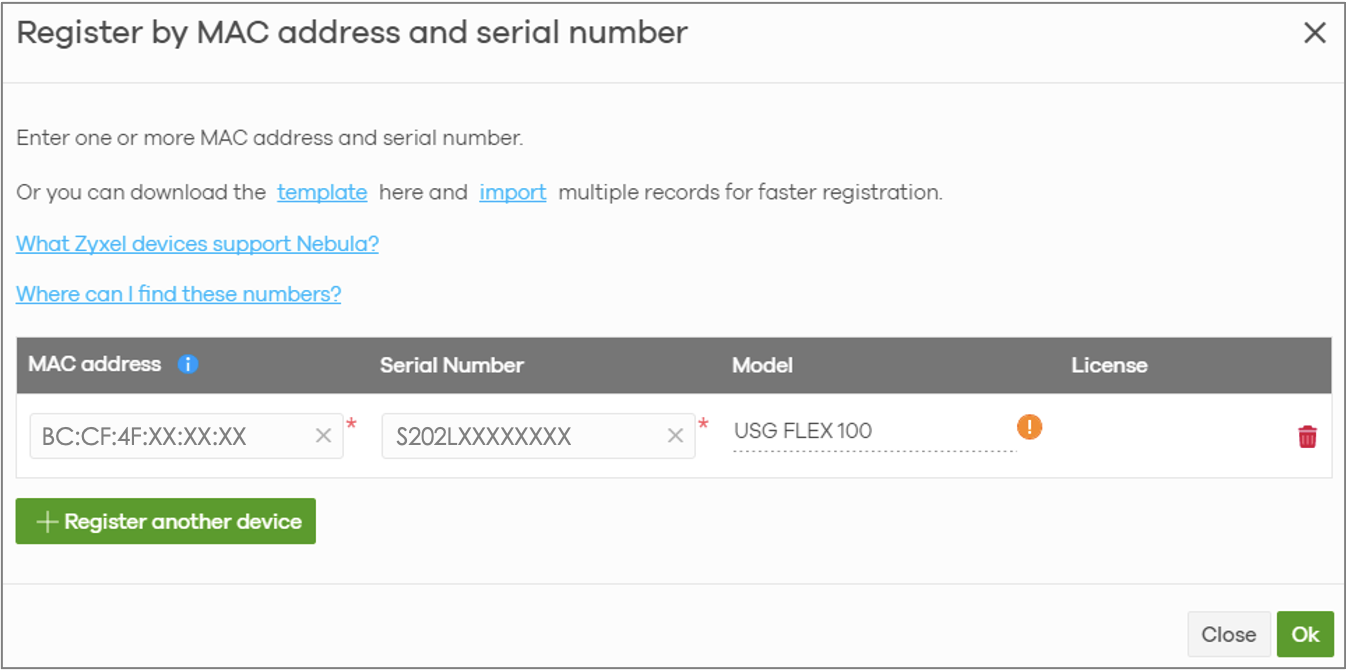 Add USG FLEX to your Nebula site

Click the "Waiting ZTP" field

Complete ZTP Setup

Search Registration Email from your inbox
Subject – "Register your Zyxel USG FLEX gateway_USG FLEX 100"
Sender - info@nebula.zyxel.com
Configure USG FLEX
There are two ways to configure the USG FLEX to link up with Nebula CC. The email sent from Nebula will contain a *.json configuration file and a URL. Below are instructions on how to setup the USG FLEX using one of the two available activation methods.
URL link
USB file
If the USG FLEX has been used in standalone mode please make sure to save a copy of the "startup-config.conf" file to a safe place (computer or cloud drive service). Since the device mode is being changed from standalone to cloud mode, it will need to be reset to factory settings. You can reset the device to factory settings by running the "system-default.conf" configuration file or pressing the physical reset button on the gateway for 15 seconds.
URL
Scroll down through the email sent to you by Nebela to find the content below:


Connect PC or laptop under LAN1 (192.168.1.0/24) port of USG FLEX
Port 2 must connect to the Internet
Port 4 must connect to PC/Laptop

Paste the ZTP URL on Internet browser of PC/laptop or click on the "Allow Nebula to Manage My Device" link from the email.


Wait for ZTP to switch USG FLEX to cloud mode


USG FLEX does not reboot when switching to cloud mode
SYS LED alternates between green-amber until activation is complete
Verify that USG FLEX is in cloud mode
Verify USG FLEX is online in NCC

Local Web GUI shows

USB
Move the attached file in ZTP email to main USB Storage Disk directory and change attached file type to ".json".



NOTE: USG FLEX searches all .json file in USB flash drive for a matching activation code
Insert USB Storage Disk to USG FLEX USB slot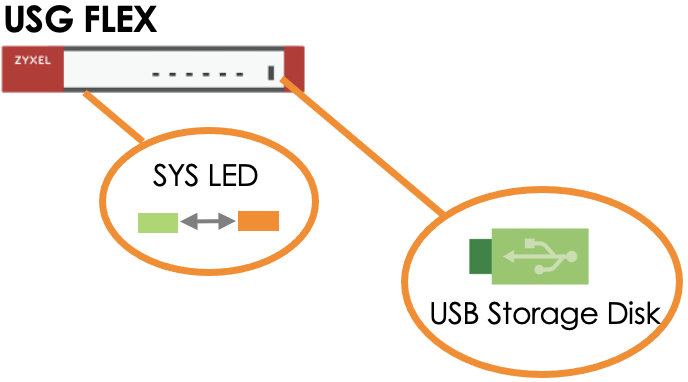 Wait until SYS LED changes from alternating green-amber to steady green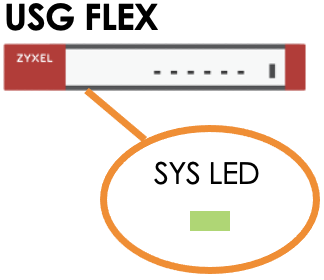 Verify USGFLEX is online in NCC
Verify USG FLEX is online in NCC

Local Web GUI shows