This article covers migration of UTM licenses from a legacy USG model gateway to USG FLEX compatible models.
Compatible Models

UTM Service Mapping

Migrating Services
Access myZyxel.com and make sure that all devices are registered to the account. Select the legacy USG device from the list of registered devices. Select the device by clicking on the MAC Address.



(for this example USG60W)
From the device information screen select the Linked Services tab. Click the Migrate UTM Services button.


A pop-up will open with a list of all compatible models to migrate the licenses to. Click on the dropdown window and select the correct device, based on MAC Address. Once the correct model is selected from the dropdown, click the Submit button.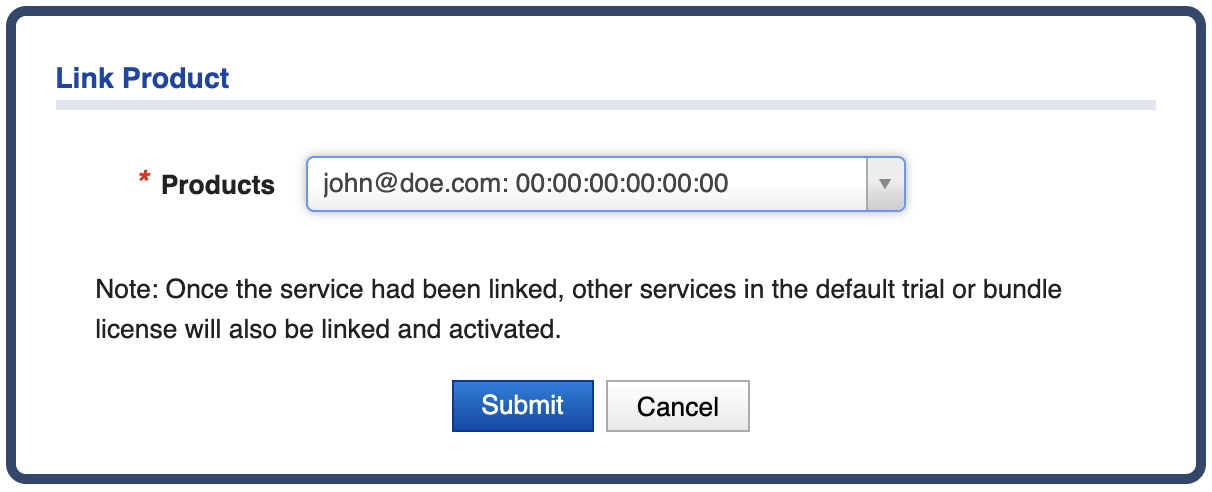 (from our example, we only have one compatible USG FLEX device registered to the myZyxel account)
Verification
To verify that the service licenses have been migrated open the information page on the USG FLEX device the licenses were migrated to. From the My Devices list on myZyxel.com select the USG FLEX device and click on the Linked Licenses tab. The device should show all services enabled with days remaining for service.