To download the latest firmware version for the IPC camera please visit our FTP site. (ftp://ftp.us.zyxel.com/)
Once you have downloaded the compressed ZIP file extract/unpack the BIN file and place it on the Desktop.  Login to the IPC cameras LiveView interface and go to the "Setup" menu.


In setup go to "Maintenance".


In the maintenance menu you will see an option for "Maintenance" again on the left, click on this option.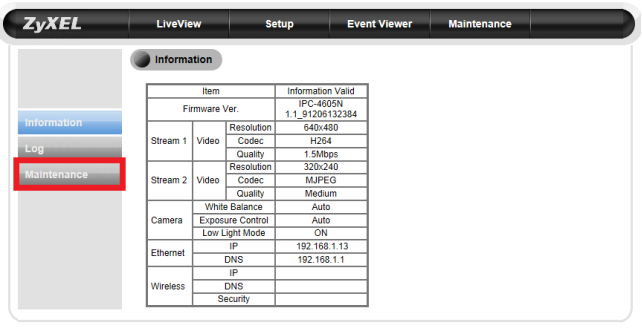 Scroll down the window and find the firmware update option.  "Browse" for the BIN file you extracted/unpacked to the Desktop and "Upgrade".