Overview
This guide is designed to help with the first time Wi-Fi setup on EMG supported devices.  This walkthrough will guide you through the process of setting up a wireless network name (SSID) and strong wireless security profile (WPA2). Recommendations to acquire the best possible performance will also be given in the tweaks section.  Please be aware that wireless performance will depend on environmental variables and hardware capability.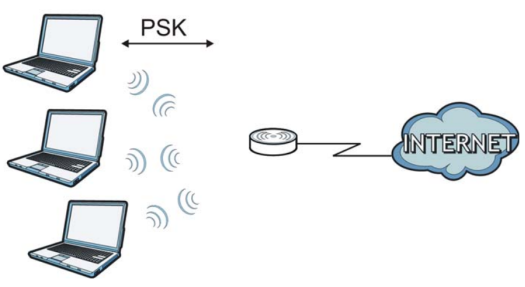 Supported Devices
EMG1302-R10A
EMG2306-R10A
EMG2926-Q10A
EMG3425-Q10A
Wi-Fi Setup
Access your router's web configuration screen by opening a web browser (Internet Explorer, Firefox, etc.) and enter your routers configuration address on the address bar (http://<EMG_IP_Address>). Enter the administrator credentials when prompted and login.  Default ZyXEL credentials are admin/1234, this information may be different if device is running custom ISP (Internet Service Provider) settings.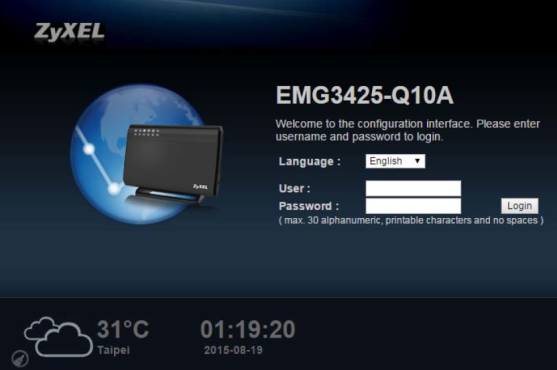 From the status page click on the Configuration menu icon on the far left. 

Click on Network and select the wireless radio you wish to configure.  Depending on the EMG model there will be an option for Wireless LAN 2.4G and Wireless LAN 5G on dual-band models and Wireless LAN on single-band models. Make the following changes to secure and customize your Wi-Fi signal:
An additional three SSID broadcasts can be configured from the More AP tab in the wireless LAN menu.  The EMG3425 can be configured with a guest network broadcast using the SSID3 profile under More AP.  Only the EMG3425 has a guest Wi-Fi feature.
Troubleshooting
Can't connect to the wireless broadcast (signal).
Wireless clients cannot see the wireless broadcast (signal).
Experiencing slow connection.